Governor Eleanor Bulut-Begtang said that the delta variant case, a 22 year old woman from Pudtol, is already fully recovered.
The PIATF received notification from the Philippine Genome Center on August 6, 2021 that a specimen from Apayao that was submitted to the the PGC last month tested positive for the Delta variant.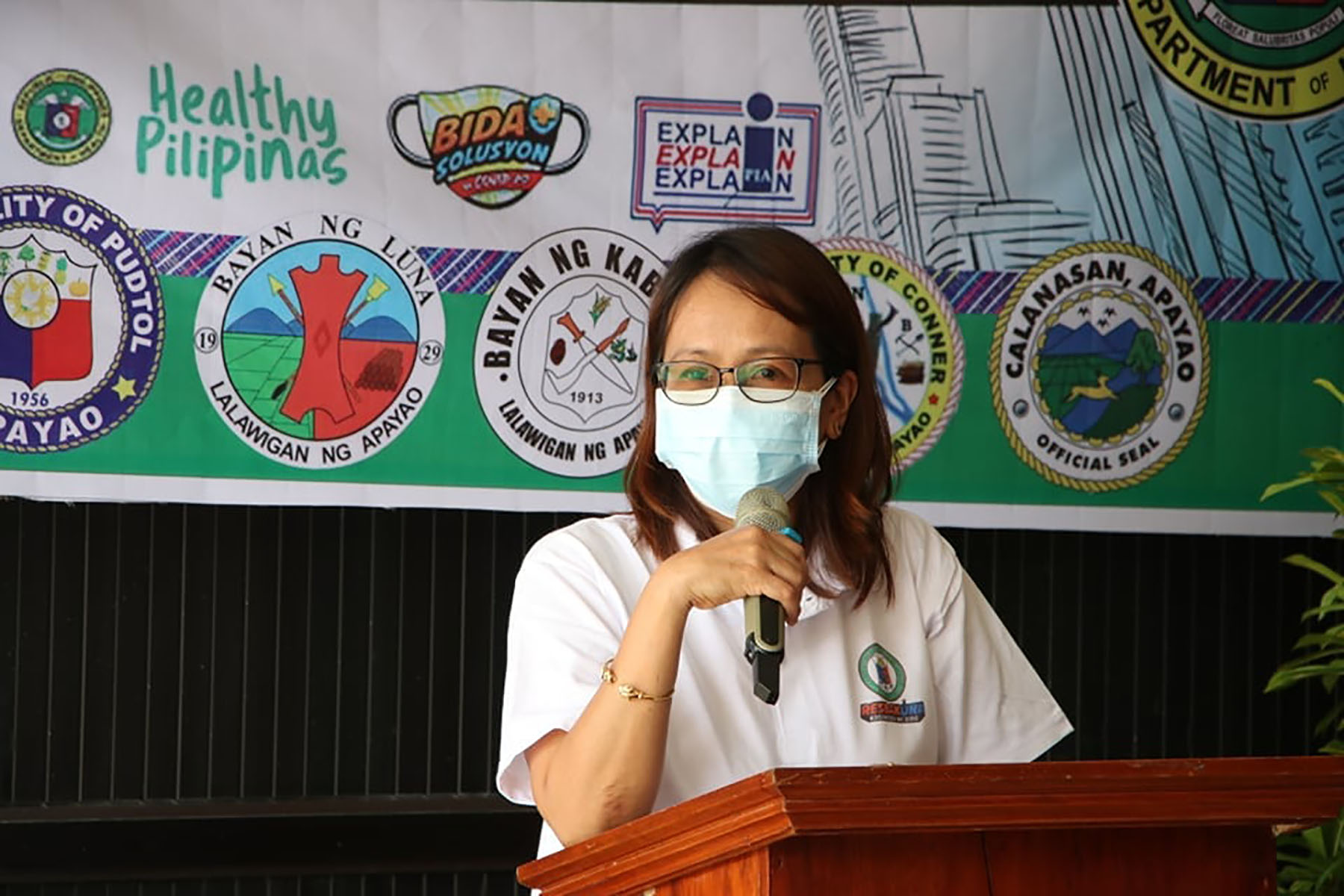 The case who manifested symptoms tested positive of COVID-19 in the rapid antigen test in July 14, and confirmed thru RT- PCR test in July 15. The patient was isolated and was tagged as recovered on July 26, 2021.
Begtang said the situation is under control. "Rest assured that the PIATF and the Pudtol MIATF shall continue to work jointly to address and manage this situation," the governor said during the emergency meeting.
To ensure protection from the Delta variant, the Provincial Health Office is now undertaking the needed actions such as another round of contact tracing. Mass testing shall also be undertaken.

The PIATF earlier issued additional entry protocols as the province was placed Modified Enhanced Community Quarantine for the month of August.
The governor continues to remind the public to be more vigilant and to consistently observe the prescribed health protocols especially staying at home unless for essential purposes and emergency situations, social distancing and practice of proper hygiene at all times.
"Together we shall overcome this unfortunate incident. Together we shall heal as one," the Governor said. (JDP/ RMC- PIA CAR)
By Redjie Melvic Cawis