An intervention under the Community Enhancement through Science and Technology (CEST program, the project dubbed as S&T Intervention for the Arabica Coffee Processing of the municipality has the Kibungan Arabica Coffee Growers Multi-Purpose Cooperative (KACGMPC) as its primary beneficiary.
The coffee roaster which has features such as timer, air flow system for even distribution of heat, cooling bin with blower to maintain the desired roast of the coffee shaft collector, and temperature gauge will enable the processor to improve and perfectly roast for quality coffee.
With the mechanized coffee roasting equipment, it will help the coffee growers increase their production and income generation. It will also help generate employment (direct or indirect – farmers and processors) within the three years of project implementation.
PSTC - Benguet Director Sheila Marie Claver led the turn over of the automated coffee roaster to Mayor Cesar Molitas last June 22 at the Coffee Processing Facility in Poblacion, Kibungan.
Claver said the DOST – CEST Program is intended for Geographically Isolated and Disadvataged Areas as well as Communist/Terrorist Groups – affected barangays under the whole of nation approach to end local armed conflict.
It generally aims to bring in S&T interventions in health and nutrition, water and sanitation, basic education and literacy, livelihood/economic enterprise development and disaster risk reduction and climate change adaptation.
DOST – CAR, in partnership with the Office of Senator Joel Villanueva, is also set to bring in other interventions under the CEST program to Kibungan,. Among these are the provision of the STARBOOKS Digital Library to barangays Badeo, Lubo, Palina, Poblacion and Sagpat barangays; provision of DOST ceramic water filter in Tacadang barangay, and the strengthening of the disaster risk reduction management of LGU – Kibungan through the provision of appropriate radio communication system. (JDP/CCD-PIA CAR)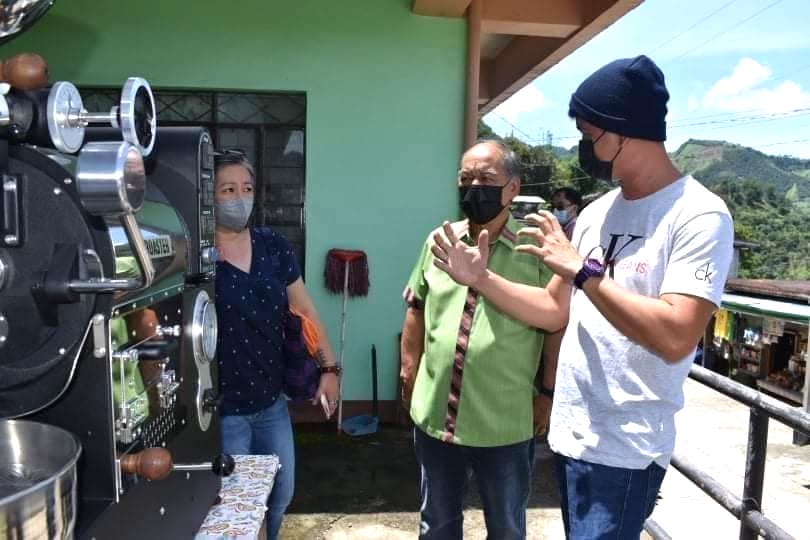 Updated as of July 2, 2021 4:43 pm By Carlito Dar