Mayor Guilbert Ballangan said this in a joint meeting of the Provincial Peace and Order Council (PPOC) and the Provincial Task for in Ending Local Communist Armed Conflict (PTF-ELCAC) held in Alangtin, Tubo as he presented the best practice of the town in maintaining peace and order.

The municipality recorded zero crime rate for the first semester and remains drug-free, Ballangan said.


The Maeng people believe that prosperity and development is an outcome of a peaceful and orderly community, said Ballangan. Peace and order are essential for the enjoyment of a progressive community.
The council of elders in the community plays a vital role. Their voices are very much valued from policy-making to decision-making
He also attributed this to the performance of the Municipal Peace and Order Council and barangays POCs which hold quarterly meetings. Funds are also set up for their operations.
To maintain its record as certified drug-free municipality with all its 10 barangays, Ballangan said the municipal local government ensures that it has working municipal and barangay anti drug abuse councils with budget for programs and activities such as information campaign activities.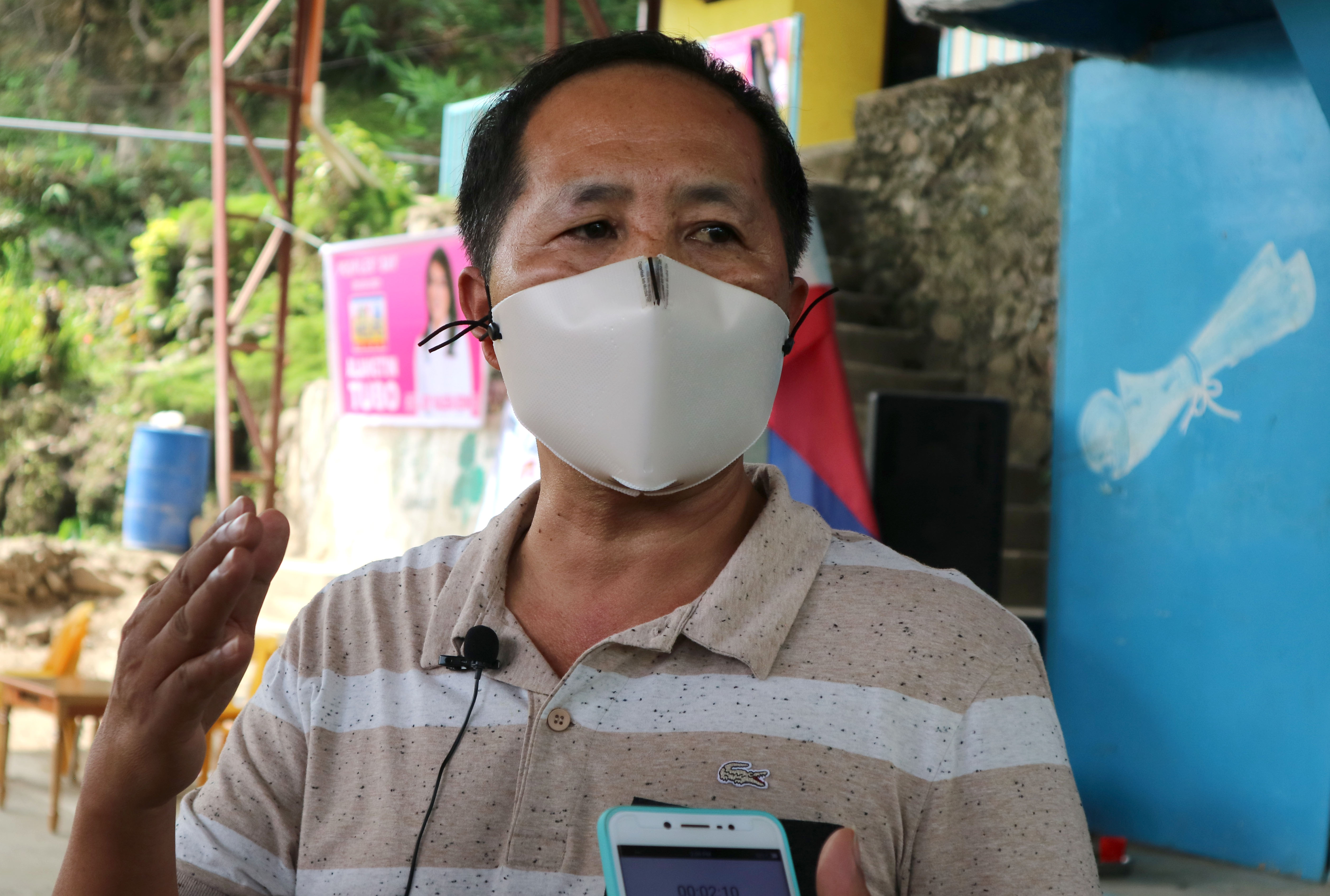 The challenge, the mayor said, is that the town is situated in a tri-boundary of Ilocos Sur, Mountain Province and Kalinga, and is the passageway to many areas and to people of different ideologies.
Five of its barangays namely Kilong, Tubtuba, Kili, Tabacda, and Alangtin are included under the Retooled Community Support Program under the Whole of Nation Approach in ending insurgency.
Ballangan also commended the efforts of the Philippine Army particularly the 71st Infantry Batallion on the community support program being undertaken in the said areas.
Governor Jocelyn Bernos commended the municipal officials of Tubo and the barangay officials for their role as frontliners in their respective areas in maintaining peace and order through the efforts of the local peace and order committees and anti-drug abuse councils.
"Nasustain you diay lingap ken talna daytoy ili ti Tubo" (You have sustained peace and order here in the town of Tubo), she said.
She encouraged other barangay officials in other areas to work hard in their respective POCs and ADACs.
With good performance in maintaining peace and order, Department of the Interior and Local Government Provincial Director Millicent Carino said the town of Tubo will be expecting an award by October during the celebration of Local Government Month. (JDP/SCA-PIA CAR, Abra)
Updated as of July 2, 2021 9:59 pm By Susan Aro