Janet Daguio and Marx Perfecto Garcia, Officer-in-Charge of BFAR Cordillera - Fisheries Production Support Services Division led the restocking.
The project under the Enhanced Aquaculture Project of BFAR-Cordillera is part of initiatives to assist fisherfolk in this time of COVID-19 pandemic.
"This aeration system aims to increase the maximum fish density in a pond and has high survival rate of fish stocks which would double the income of the fisherfolk beneficiaries," Garcia said.
BFAR earlier provided one unit solar-powered floating venturi aeration system with 10,000 tilapia fingerlings and bags of feeds for one cropping season.
Mayor Edmarc L. Crisologo expressed his gratitude for the projects being implemented in their municipality.
"Because of the countless programs of BFAR in our municipality and this aeration system project, a lot of our residents are inspired to venture on aquaculture business. They now have their own fishponds. We are so much thankful for all your programs, BFAR," Crisologo said. (JDP/Xandro Alexander Carino– PIA CAR, Abra)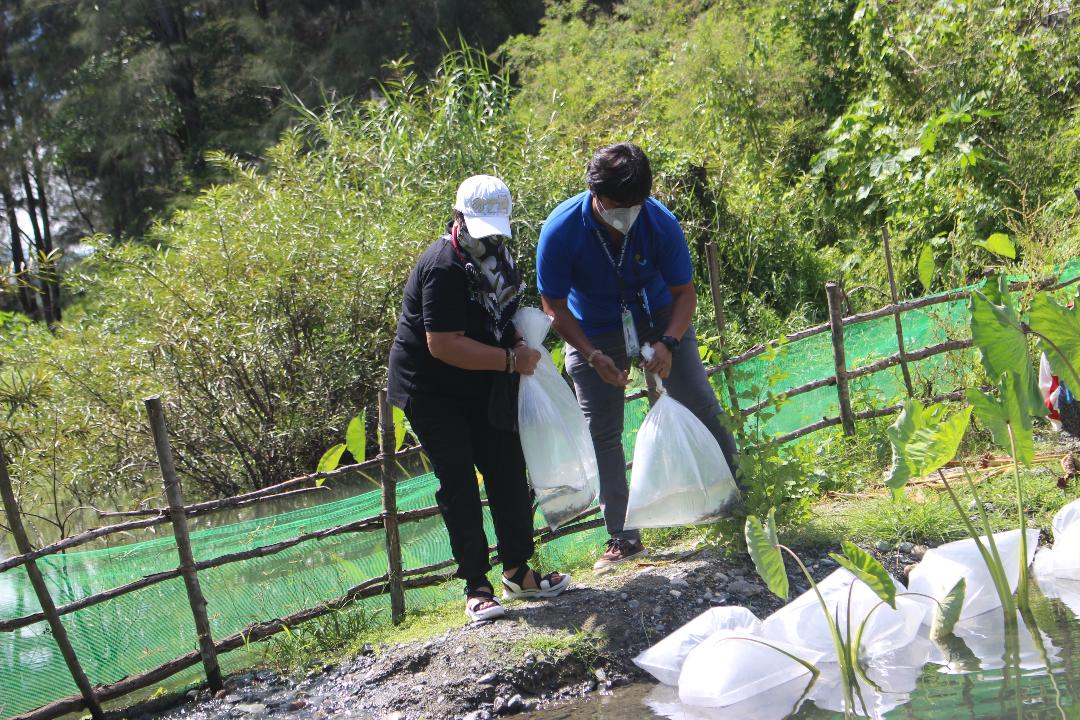 Updated as of July 5, 2021 5:27 pm By Juliet Pilotin